HHKB Professional Classic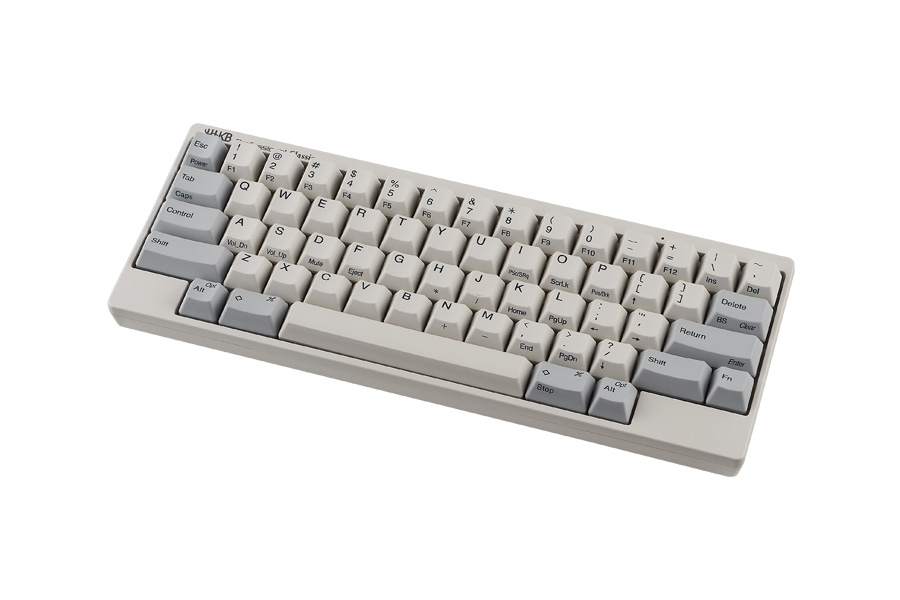 The Professional Classic (USB-C) is the direct successor to the Professional 2 line.
This edition features USB-C connectivity and a new case design with sharper bezels and rounder corners, similar to the Professional BT line. The branding has been moved from the lower right corner to the top of the case.
There are no Type-S or JIS variants of the Professional Classic.
Gallery
Model list
| Model Number | Model Name | Layout | Case Color | Keycap Color | Legends | Release Date |
| --- | --- | --- | --- | --- | --- | --- |
| PD-KB401W | HHKB Professional Classic | Modified ANSI | White | White | Dyesub | 2019-12-10 |
| PD-KB401B | HHKB Professional Classic | Modified ANSI | Charcoal | Charcoal | Dyesub | 2019-12-10 |
| PD-KB401WN | HHKB Professional Classic | Modified ANSI | White | White | Blank | 2019-12-10 |
| PD-KB401BN | HHKB Professional Classic | Modified ANSI | Charcoal | Charcoal | Blank | 2019-12-10 |