HHKB Professional HG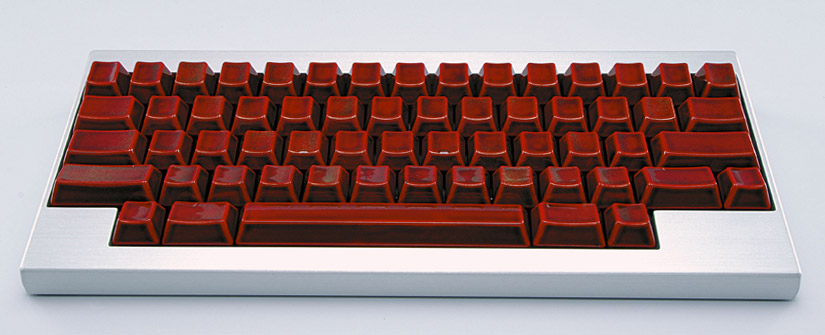 Released for the 10th anniversary of the original Happy Hacking Keyboard.
This model features an aluminum case with greater height adjustability and included laser engraving to order.
An even rarer variant, the HHKB Professional HG Japan edition includes traditional wajima-lacquered and gold-dusted keycaps.
Happy Hacking Professional HGs are by far the rarest and most valuable Happy Hacking models ever produced. Their appearance on the secondhand market is virtually nonexistent.
Gallery
Model list
| Model Number | Model Name | Layout | Case Color | Keycap color | Legends | Release Date |
| --- | --- | --- | --- | --- | --- | --- |
| PD-KB500W | HHKB Professional HG | Modified ANSI | Aluminum | White | Dyesub | 2006-10-12 |
| PD-KB500B | HHKB Professional HG | Modified ANSI | Aluminum | Charcoal | Dyesub | 2006-10-12 |
| PD-KB500WN | HHKB Professional HG | Modified ANSI | Aluminum | White | Dyesub | 2006-10-12 |
| PD-KB500BN | HHKB Professional HG | Modified ANSI | Aluminum | Charcoal | Dyesub | 2006-10-12 |
| PD-KB500J | HHKB Professional HG JAPAN | Modified ANSI | Aluminum | Wajima lacquer with gold dust | Dyesub | 2006-10-12 |