Rubber Domes
For information on aftermarket and vintage rubber domes that can be used with HHKB, see Rubber Domes under Modding.
Like all Topre keyboards, Happy Hacking keyboards utilize rubber domes to provide tactility.
OEM Rubber Domes
Topre's OEM rubber domes are made of EPT (Ethylene-Propylene-Terpolymer), also known as Ethylene-propylene-diene rubber (EPDM) (source).
All HHKB rubber domes have an actuation weight (the amount of weight it takes to register a keypress) of 45g.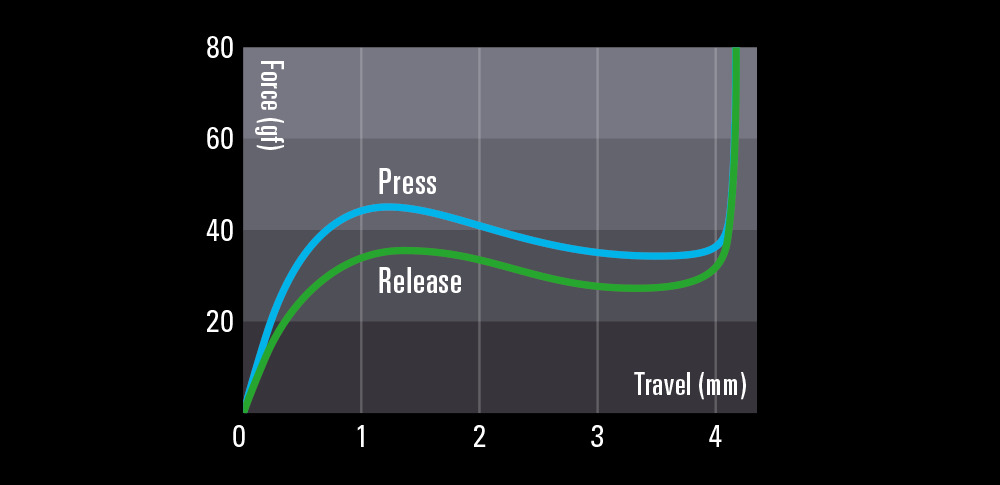 Newer models (notably the HHKB Professional Hybrid) have a lighter feel, providing reduced tactility and a less noticeable bump; however, they're still advertised by PFU as 45g.